It's been a while since the last update, so here's the most recent progress.
Ignition switch located and bracket welded in. 8N3679C is the switch part number usually intended as a replacement for Ford tractors.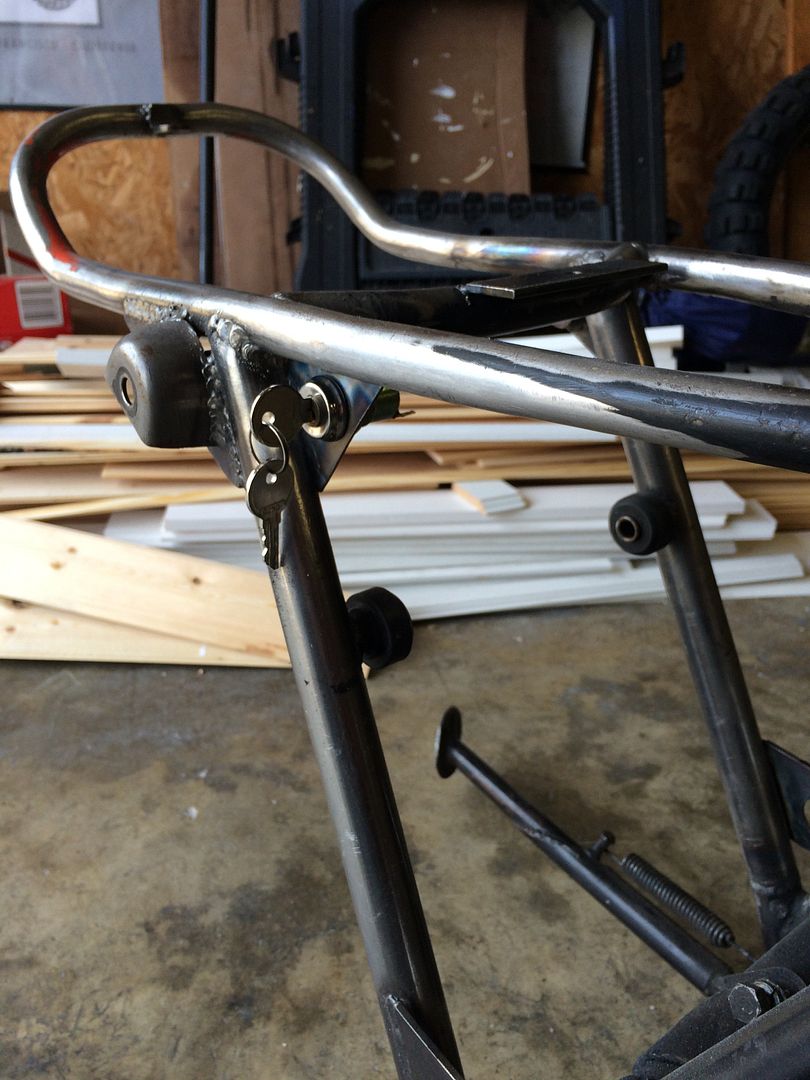 Headlight mini toggle mounted in the headlight bucket. 275-0325 from Radio Shack. This switch will require a relay.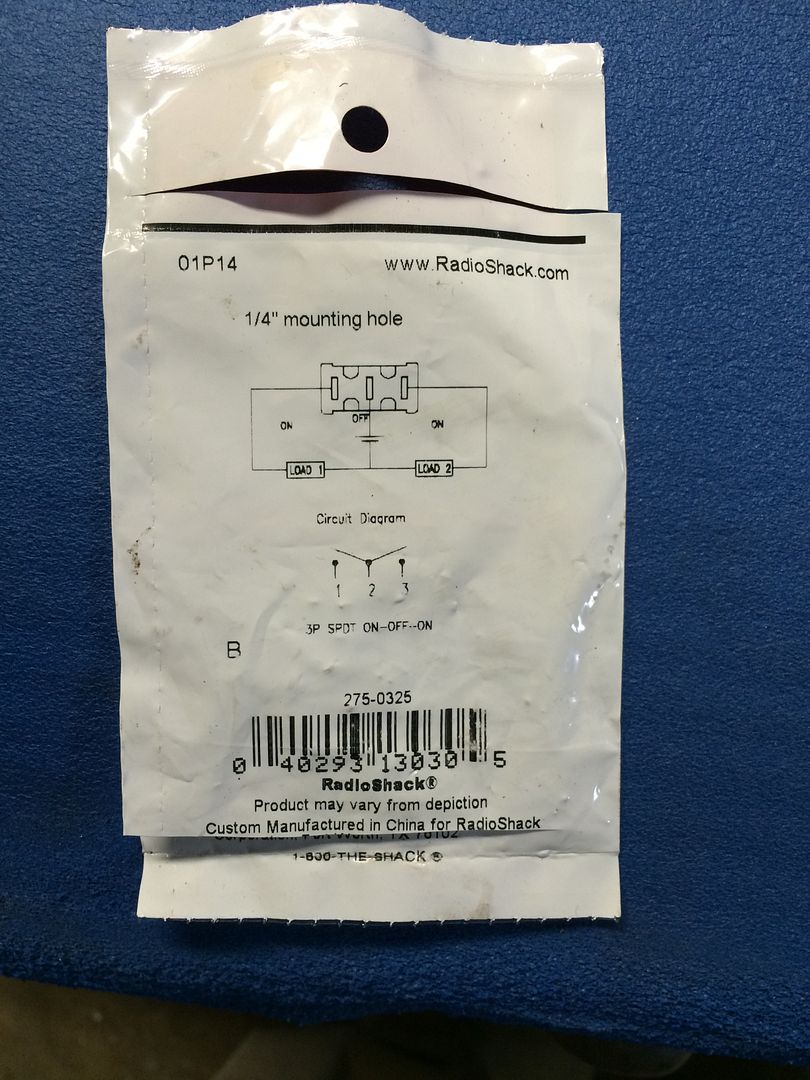 12v voltage regulator from a cb350 mounted to the seat pan.
The frame, triple trees, shocks, and exhaust have all be painted. Things should be going back together very quickly now.