Motor is back together.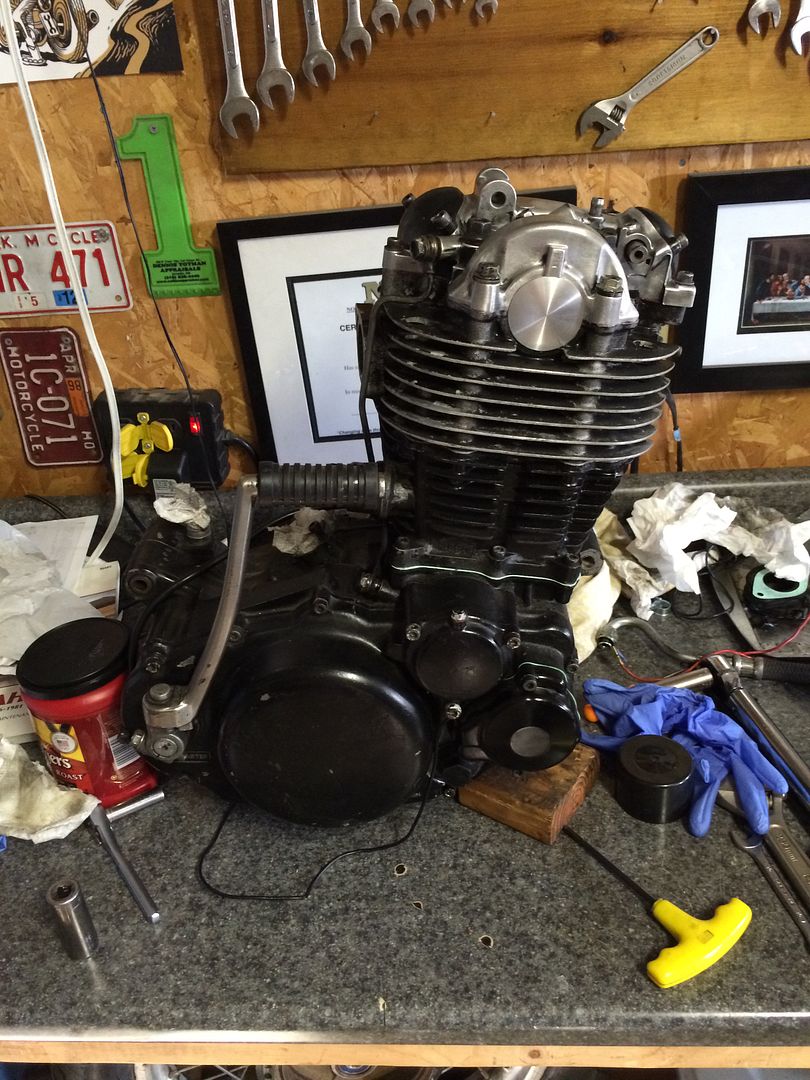 Time to do work on the frame. I got the welds on the loop nice and smooth. Front tank mounts removed.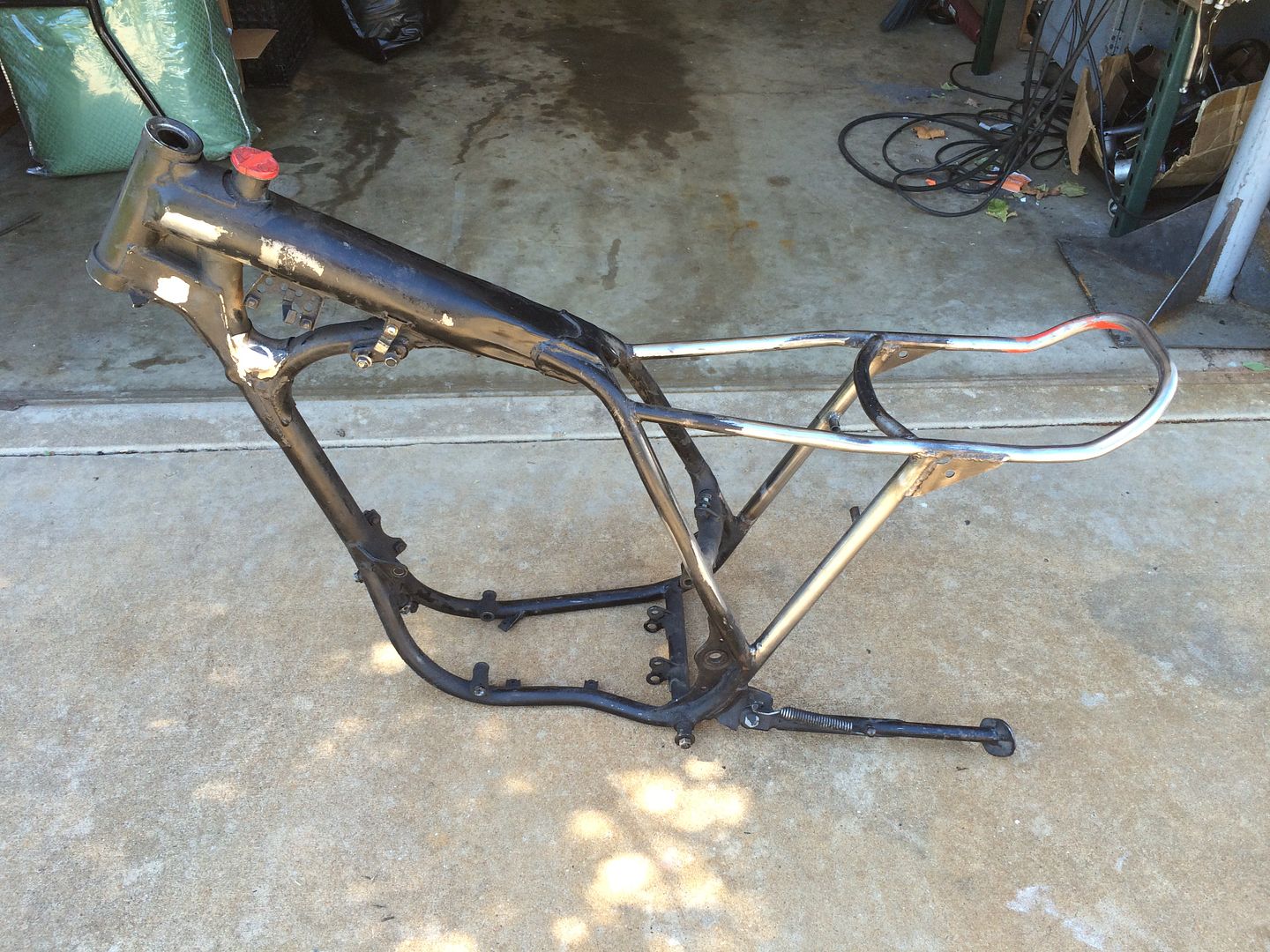 Lower triangle gussets tacked.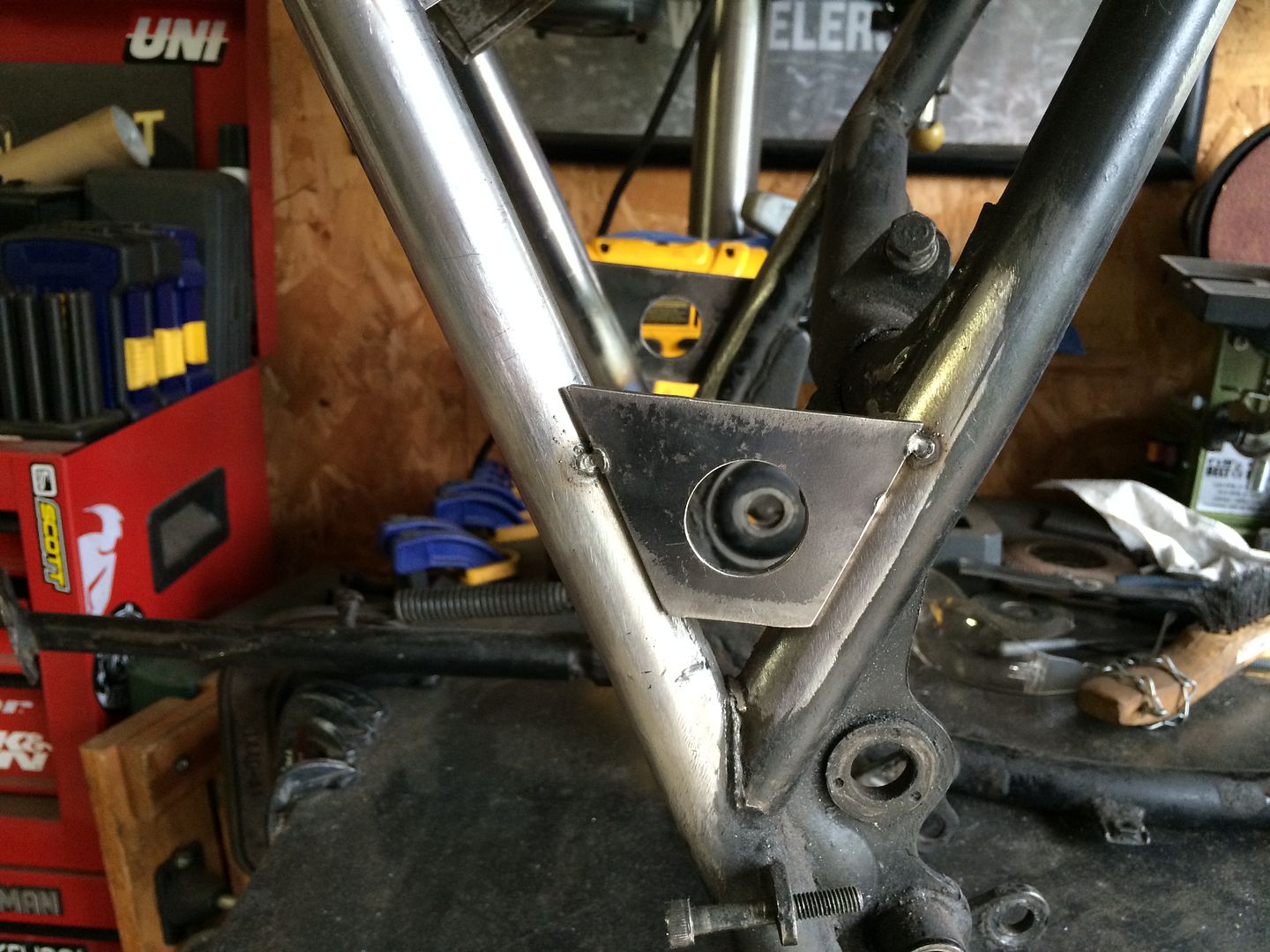 The cb350 tank just wasn't working out how I had hoped, so I found a decent steel early model xt500 to use instead. Unfortunately the mounts are in a slightly different location for the aluminum tank models. The rear tank mount has been moved forward using part of the old bracket and some 2" flat stock.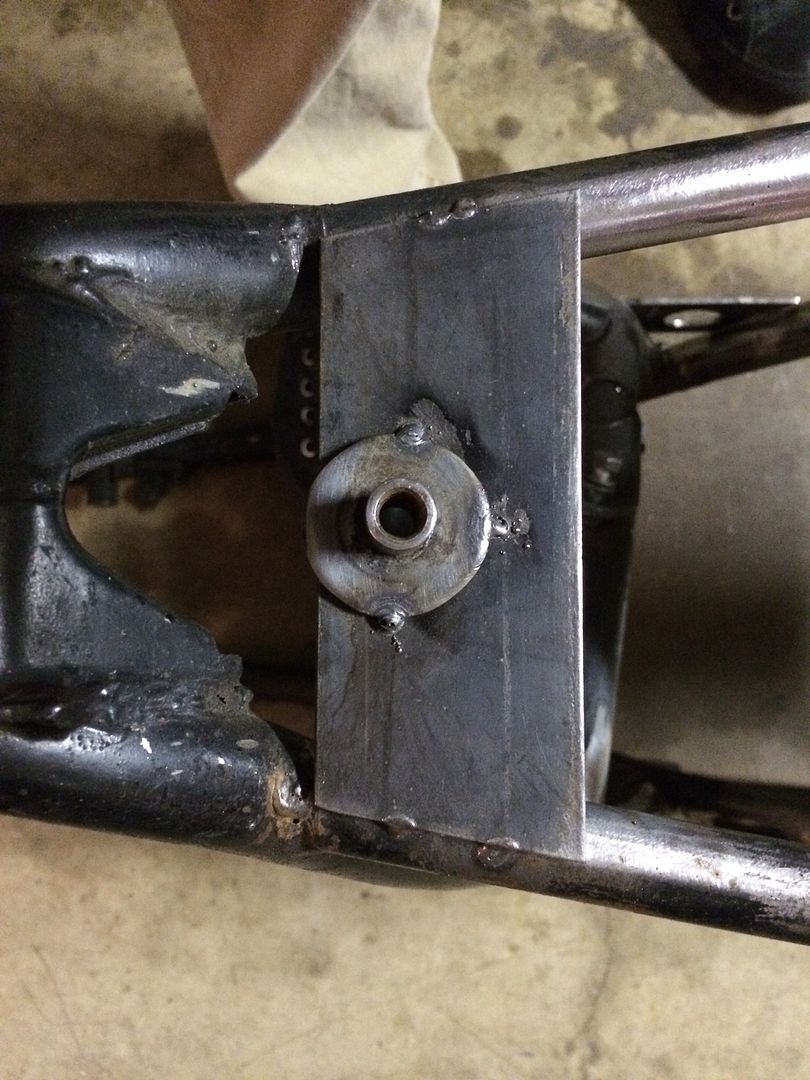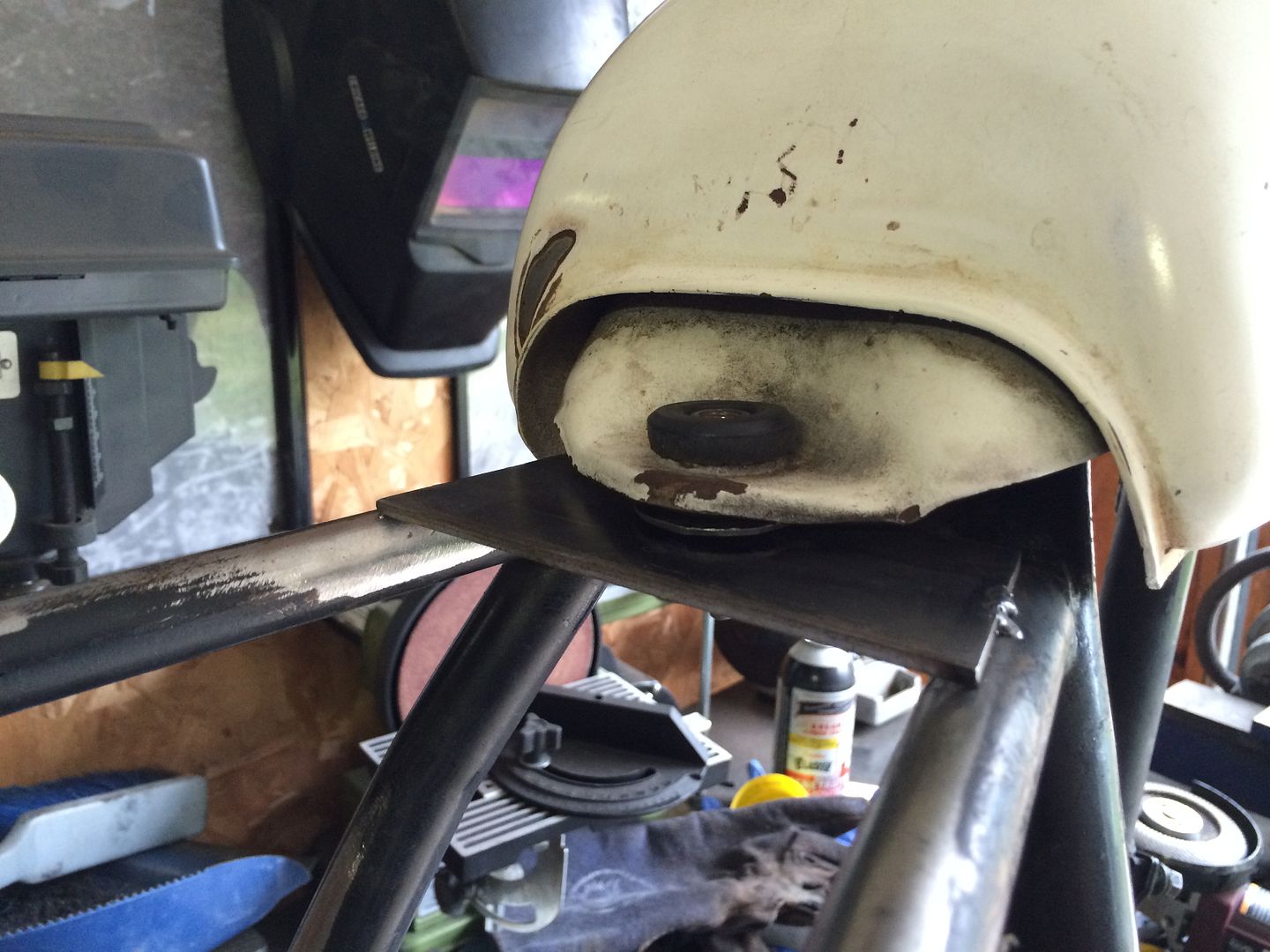 Front tank mounts were made with these fancy base mount metric nuts. I sleeved them in some 1/2" tubing and tacked to the frame resembling factory mounts.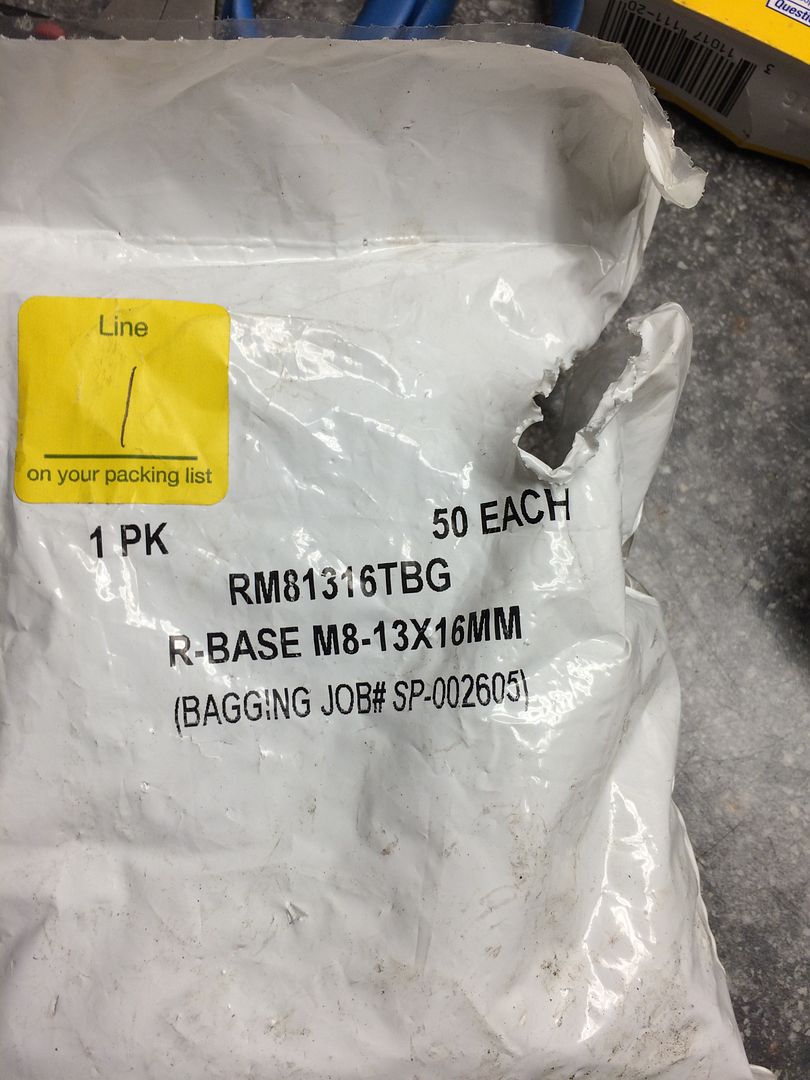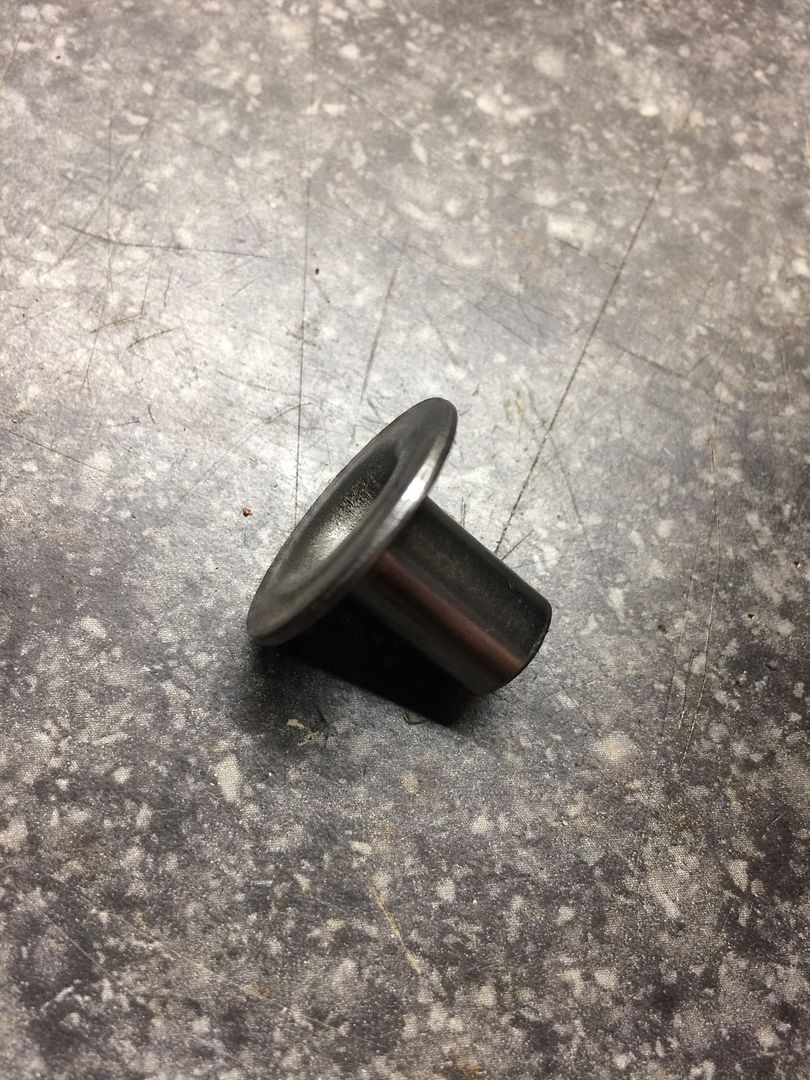 Tacked in place.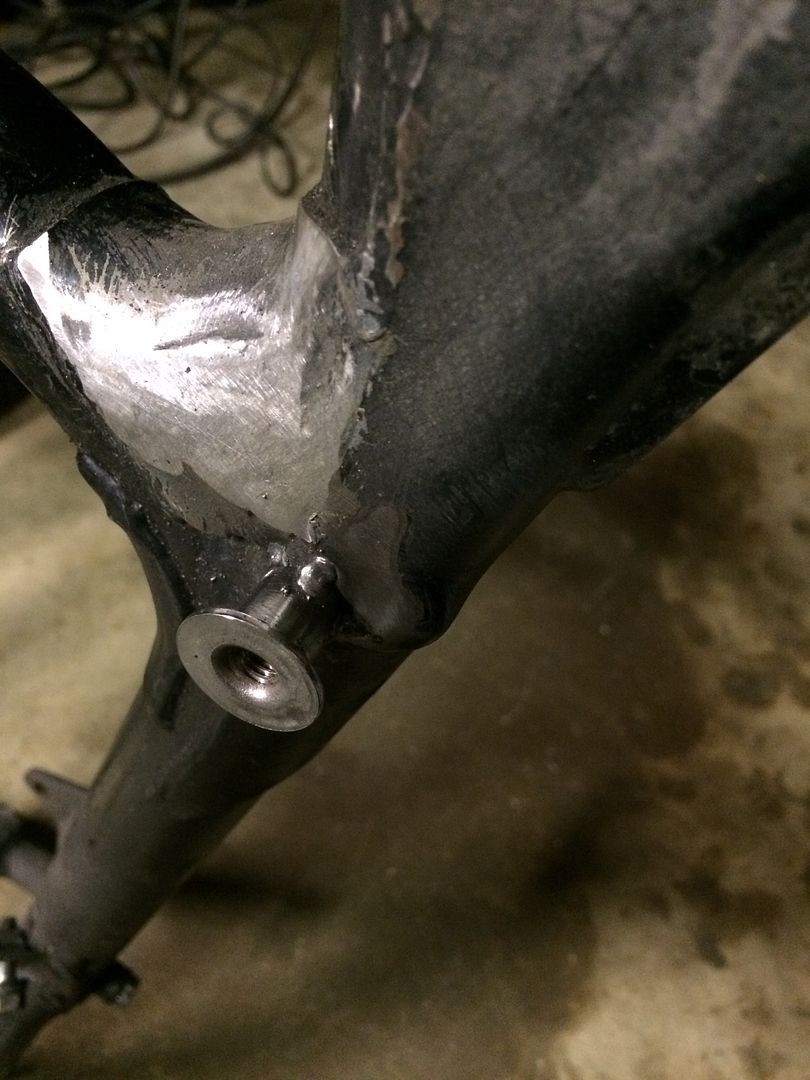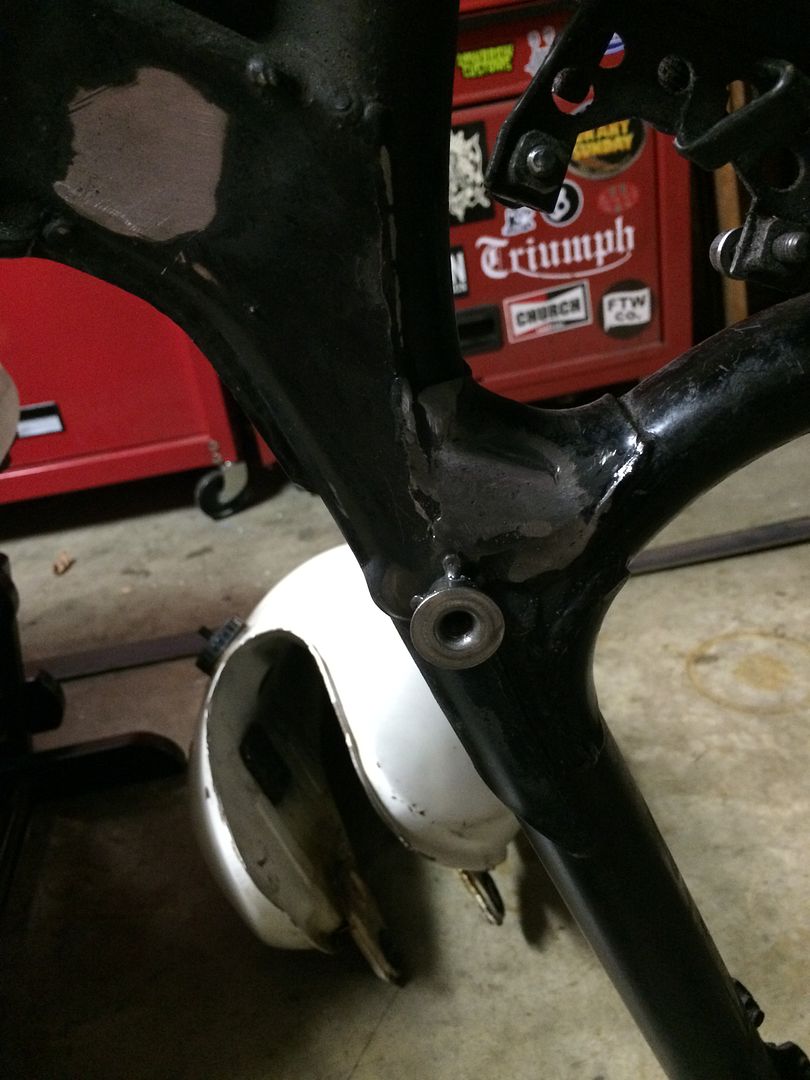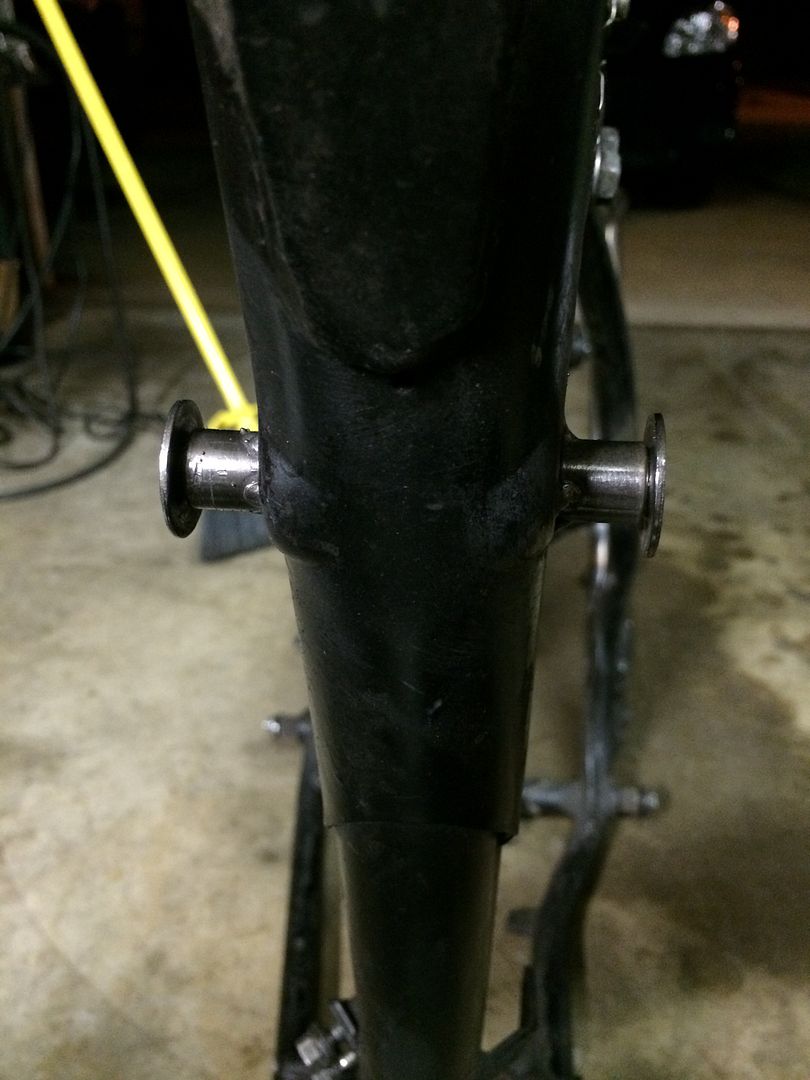 Mounted up it looks like this.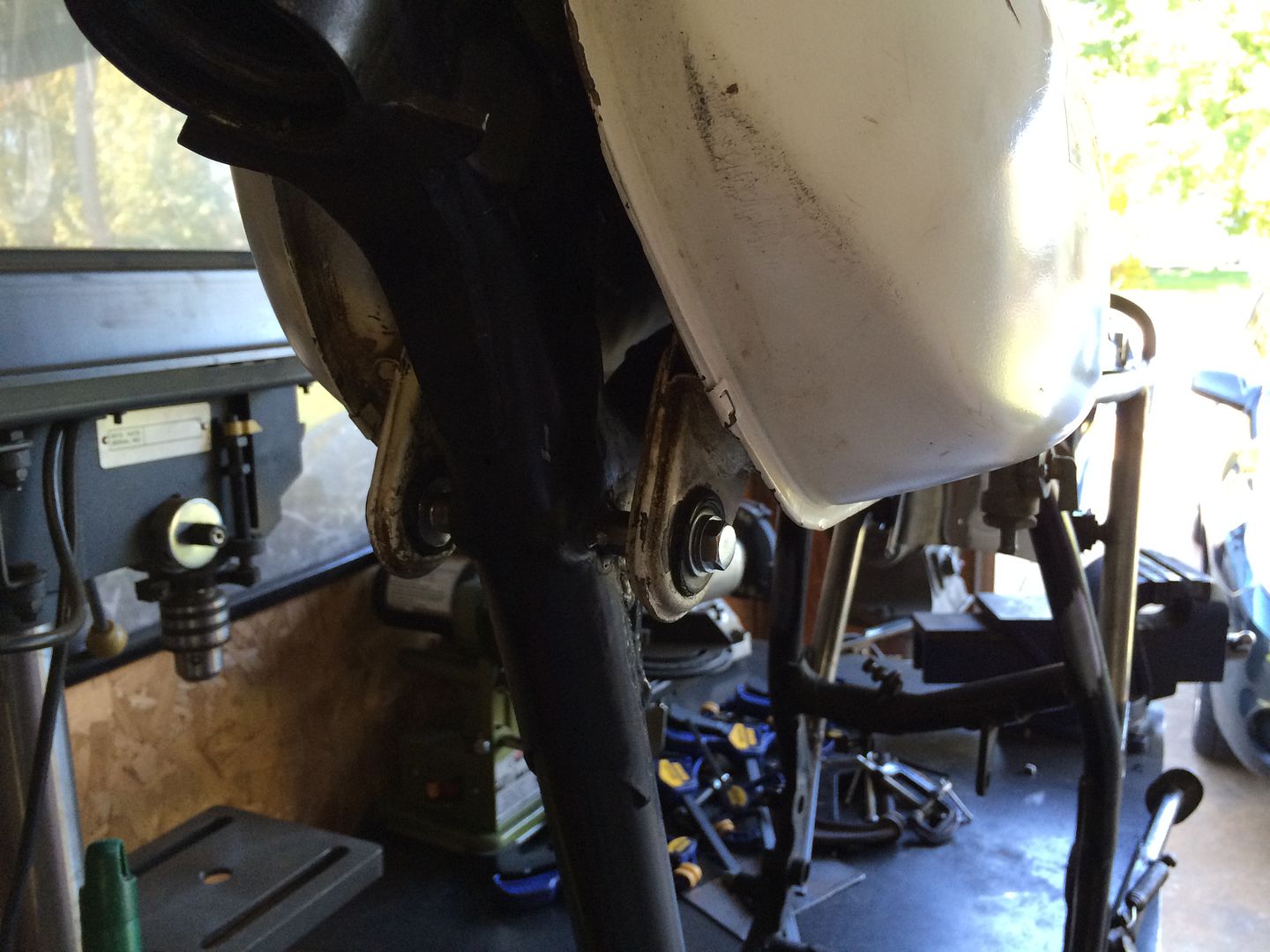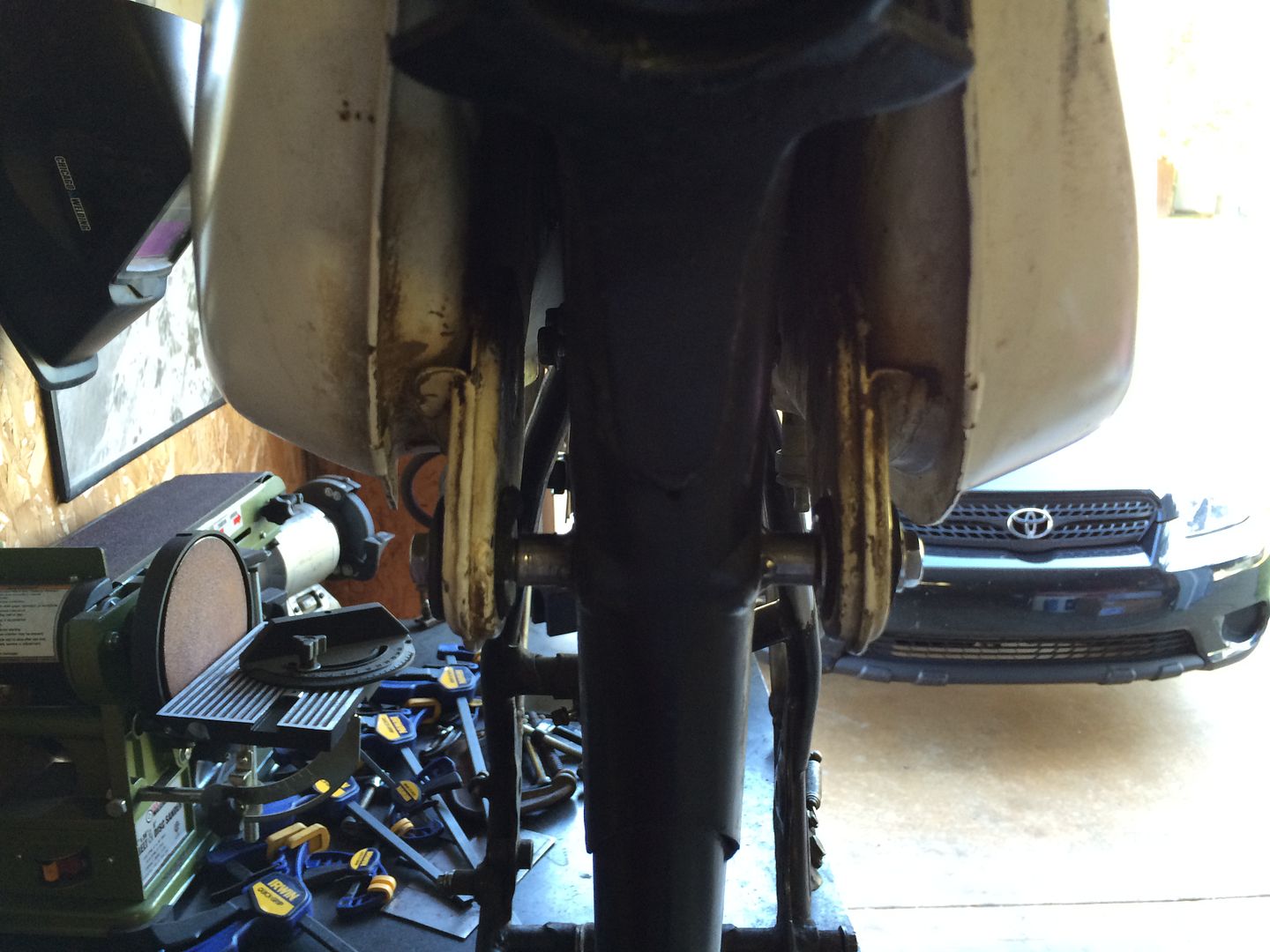 On to the rear fender mounts. The front mounts are rubber bushings from the help section at the auto parts store. They are sitting on 1/2" tubing stubs.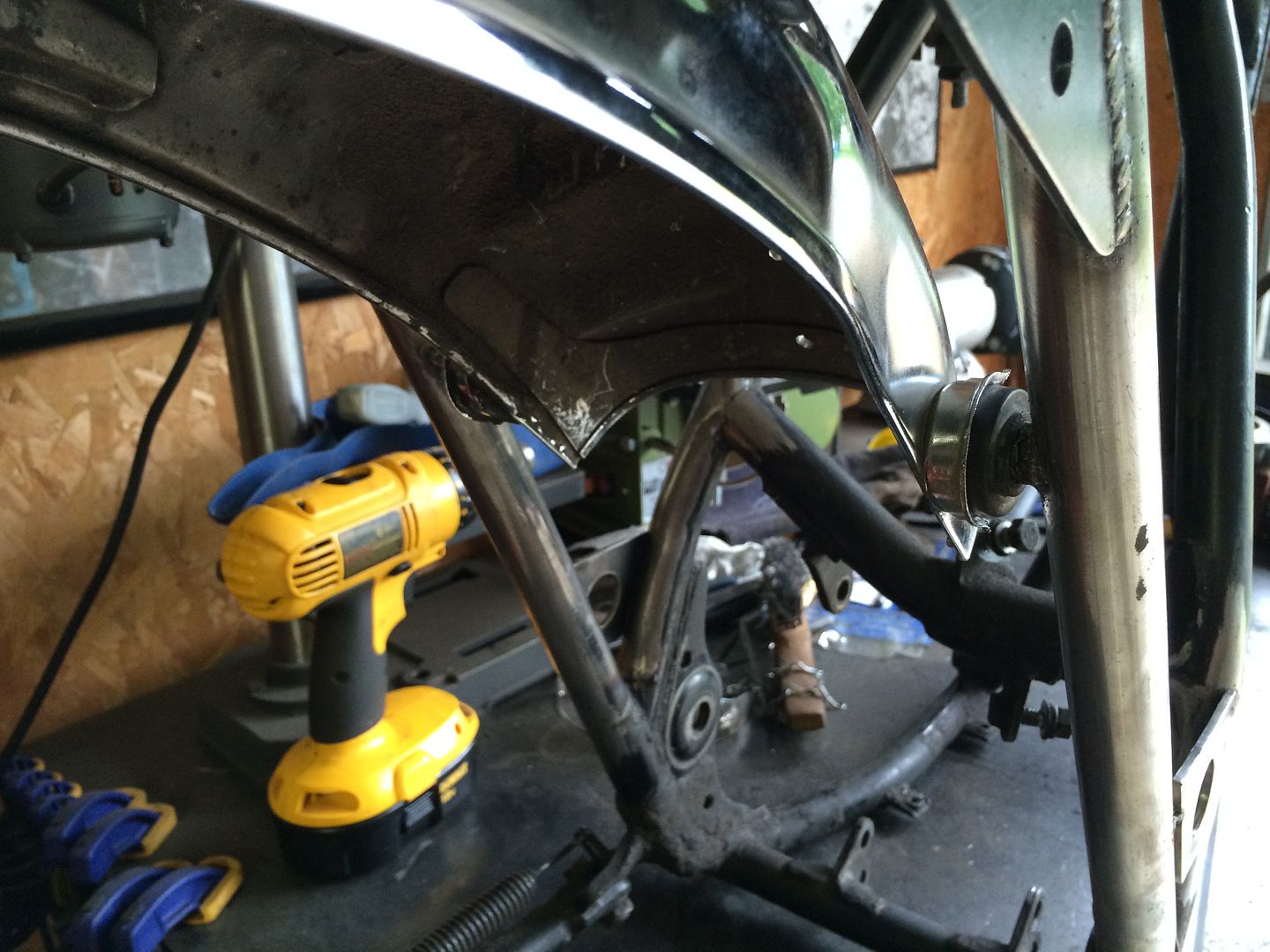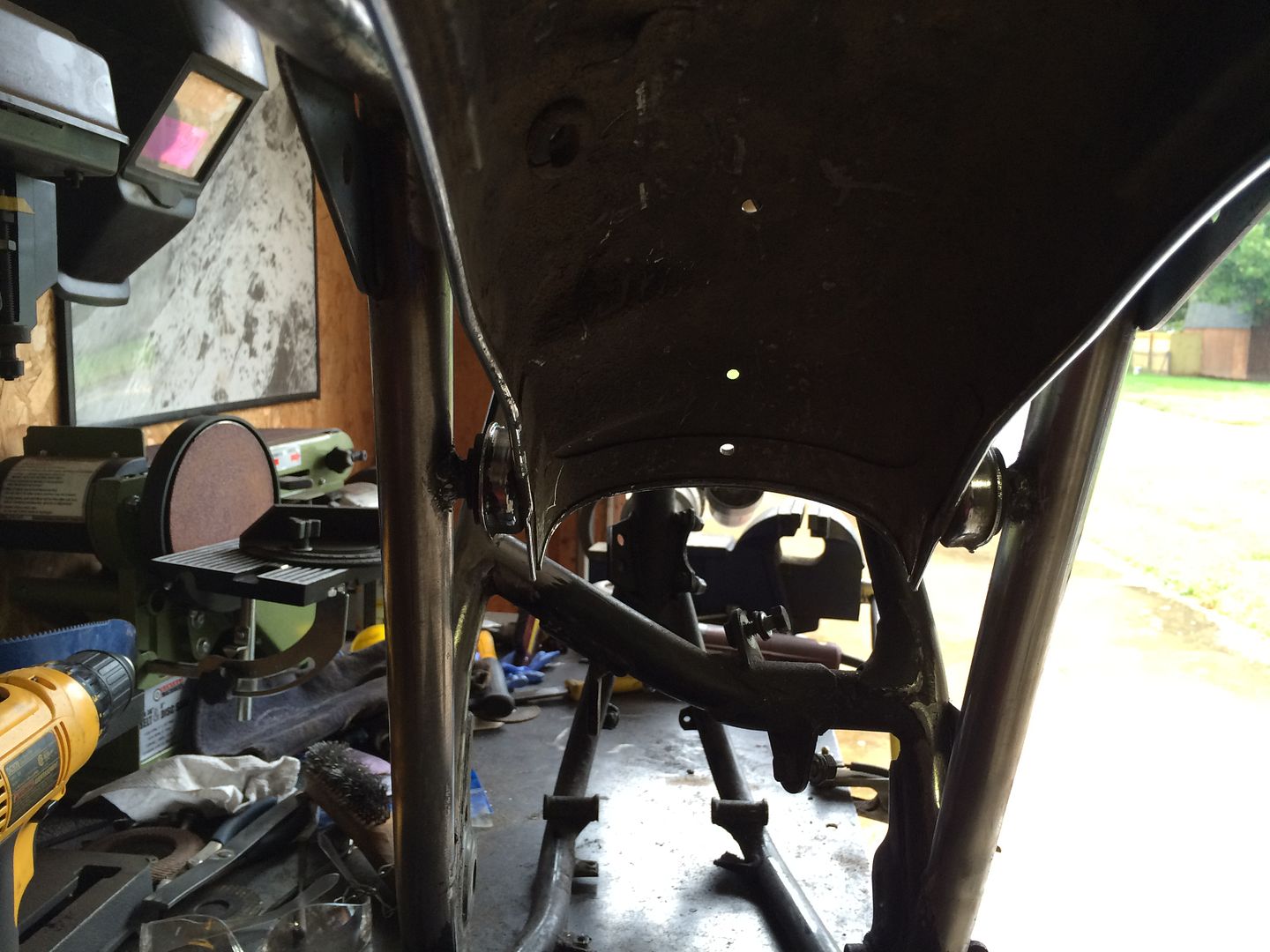 Then a simple flat stock bracket for the rear mount.
The brake light I got a while back fit the profile of the duckbill just right. I welded it to the inside of the fender, just needs a little bracing to make sure it holds up to the vibrations.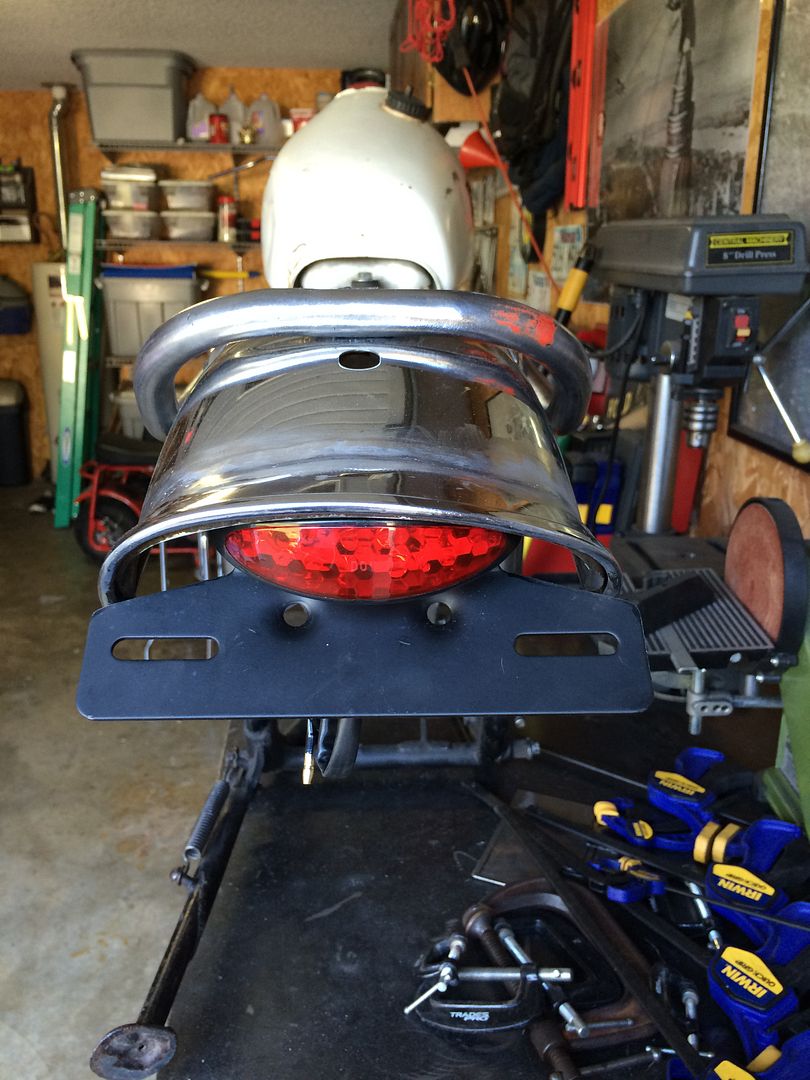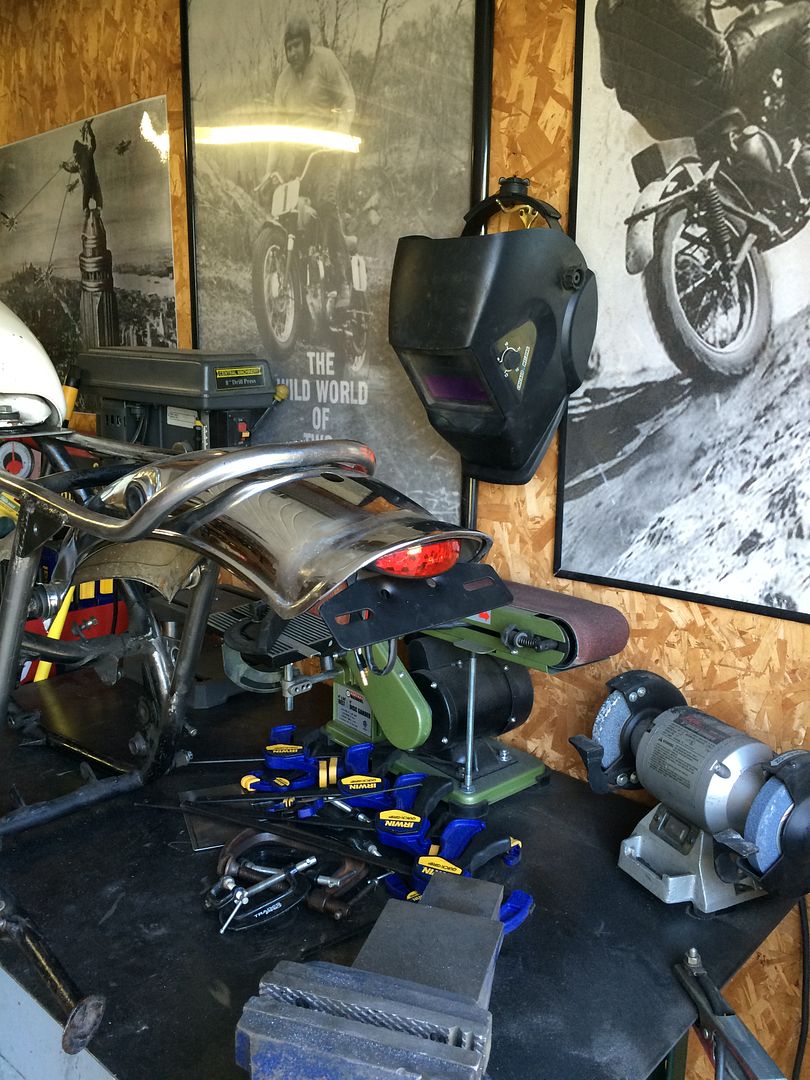 The to do list is getting shorter, just need to do some finish welding on brackets and figure out the seat pan. If I keep at it, this will be my Ozark Mountain Scramble ride for next year.