The rural landscape in which Milwaukee-based artist
Brett Stenson
was raised had a major influence on his work. The people he grew up with, and the relics of their past, have all made the journey from the recesses of his mind to the front of his page. Stenson illustrates what he knows. What he's lived.
If you've ever had the pleasure of exploring an old farm, you might find the experience of looking through Stenson's work to be quite similar: from unearthing a few hand-painted signs tucked away behind an old cultivator, to uncovering a dusty box of magazines stashed inside the leaning pump house. His work captures that same sense of adventure and discovery, and embodies an era when advertising relied upon the talent of under appreciated artists to grab the public's imagination. But that's not all: Stenson even manages to capture the weathered planks of the farm structures themselves!
This month, the epic
Show Class Magazine
has debuted it's new larger format with a wrap-around cover by Stenson. Stop by and grab a copy, and add some of their new leather patches, buttons, stickers, and t-shirts to your cart as well. They also have, at the time of this writing, a limited run of
69 signed and numbered screen prints
of Stenson's killer cover. Better grab one now before they're all gone!
Showclass wrap-around cover
Hood Bush event poster
Think Big poster
The Friendship Show 2 poster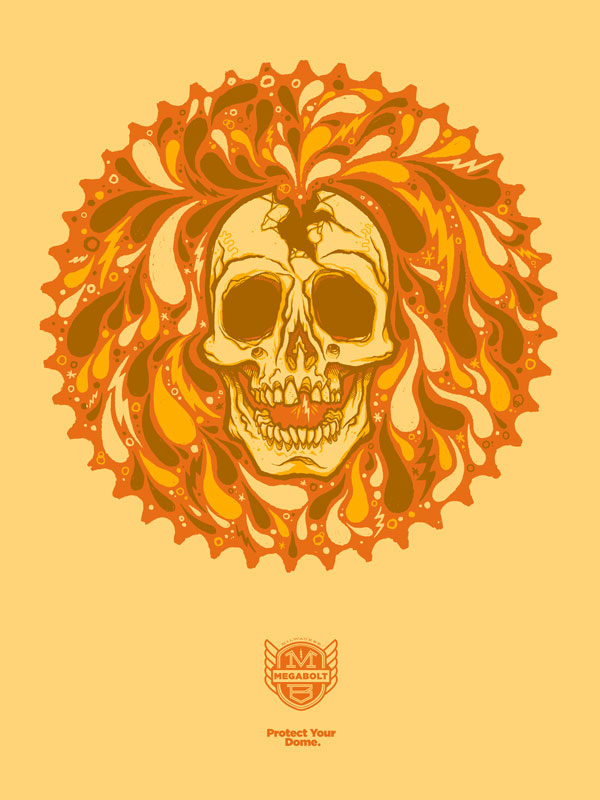 "Protect Your Dome" - Megabolt poster