Brake cable guide has been welded on.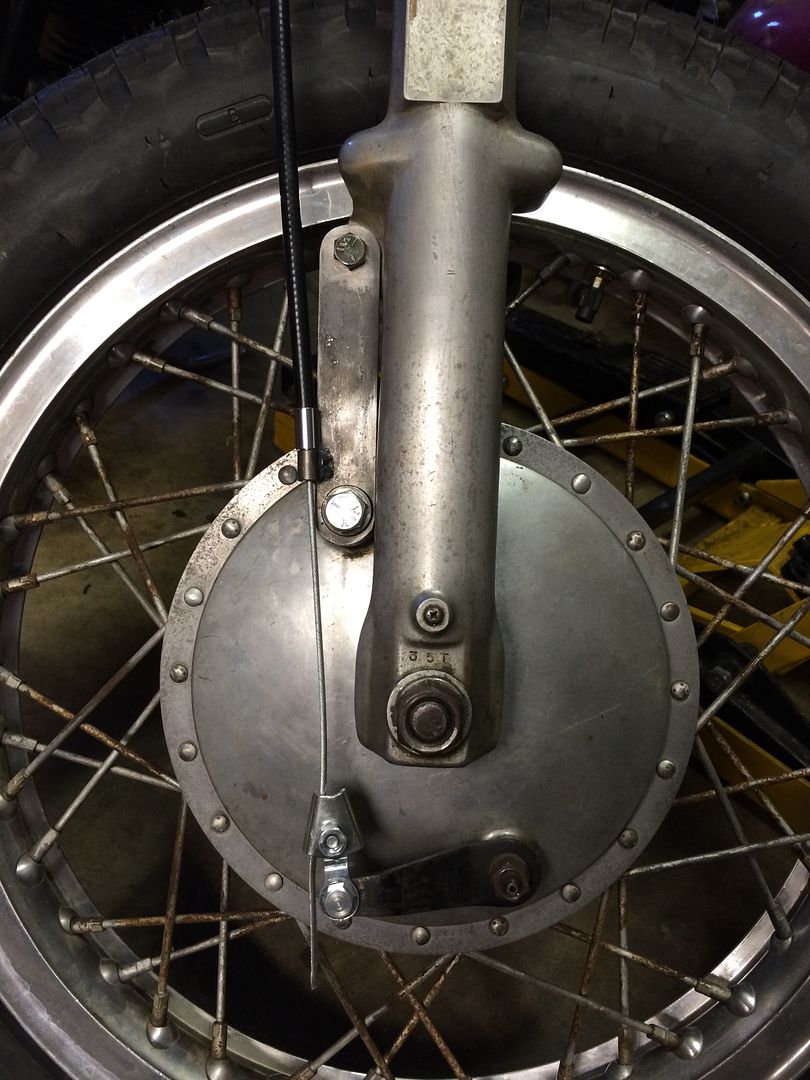 Took a few glamor shots. Notice the Cycle Shack pipes I scored for a few bucks shipped. They aren't in perfect condition, but at least they provide some back pressure and noise reduction. The drag pipes were just stoopid loud.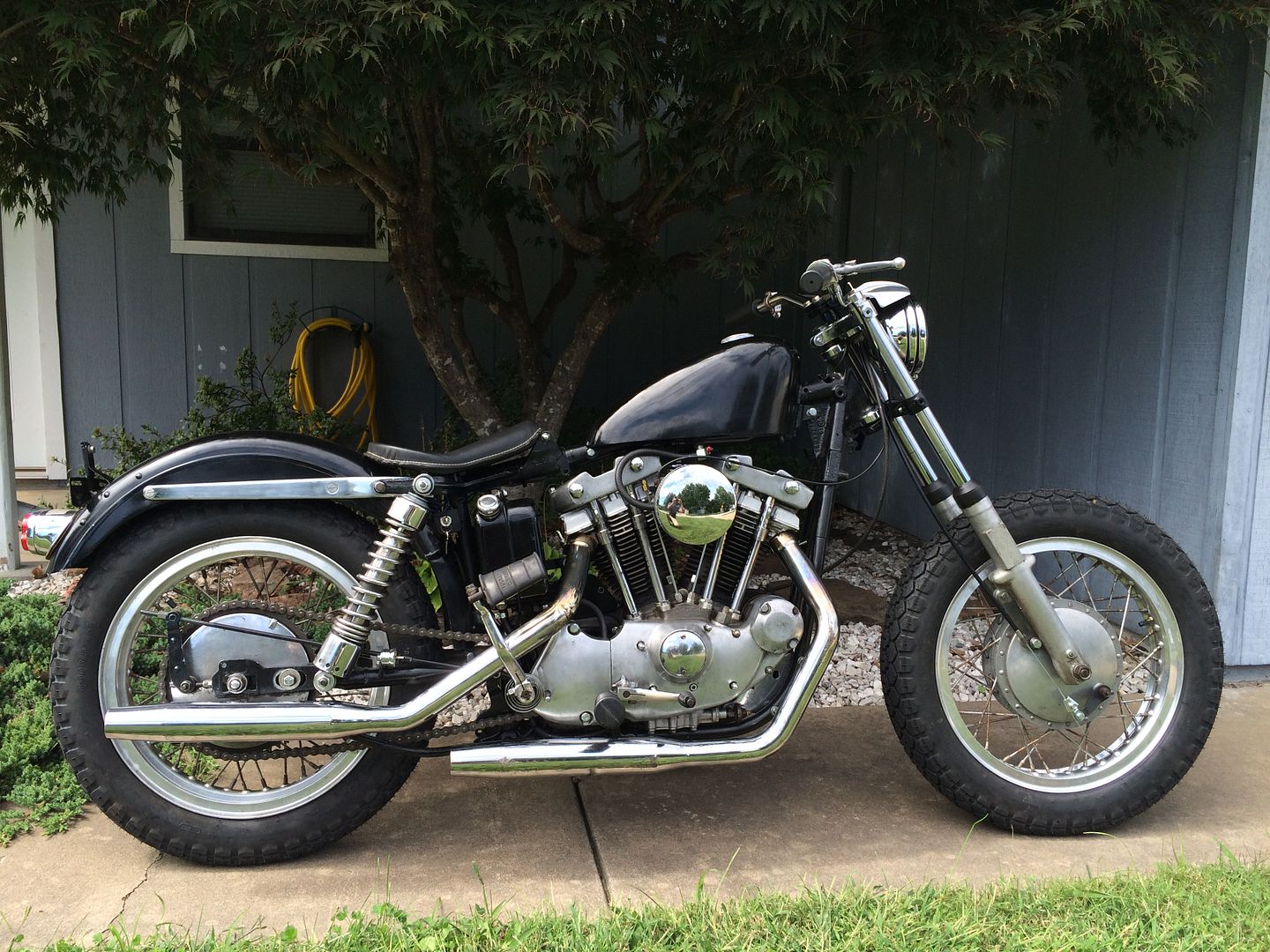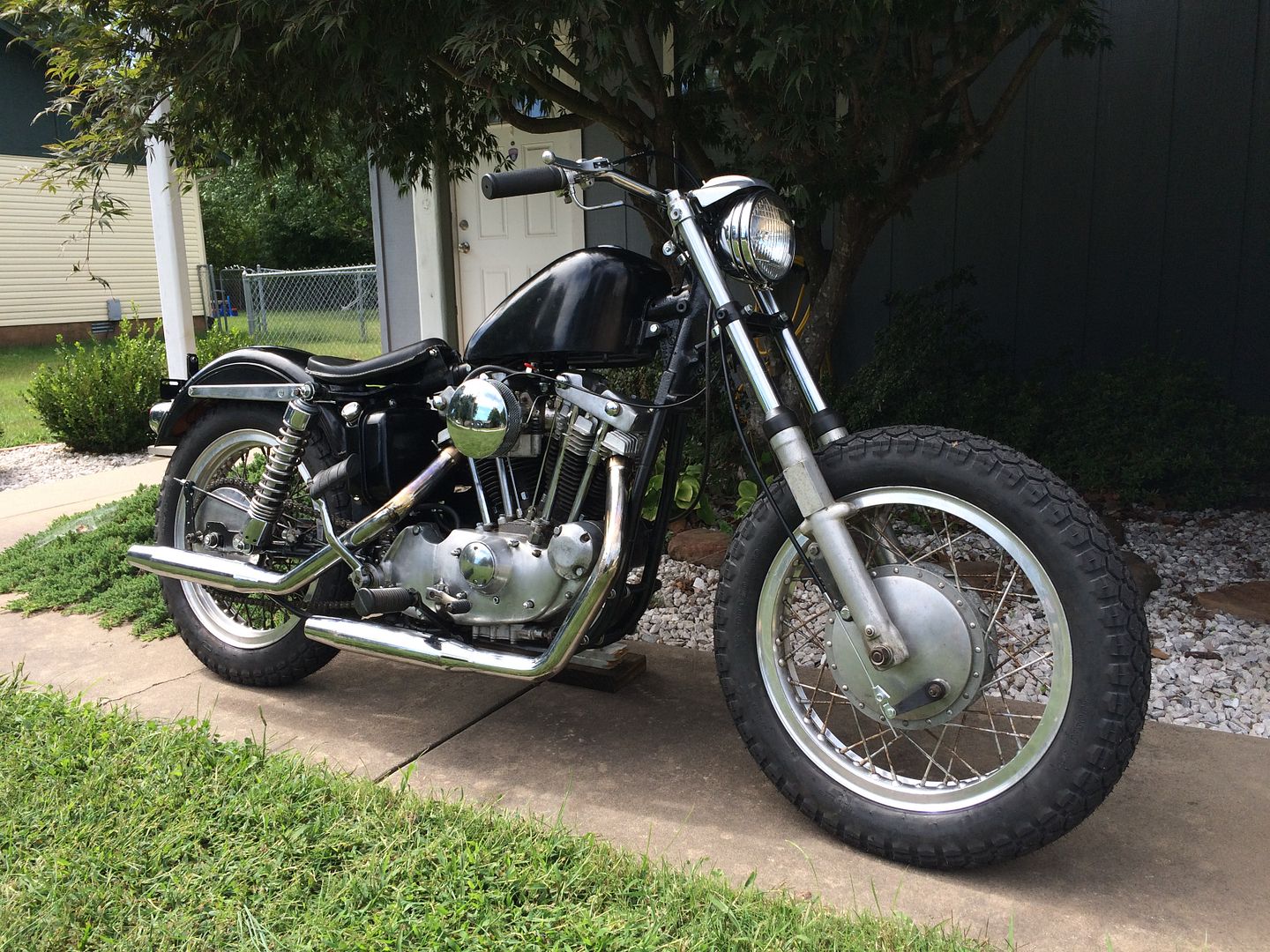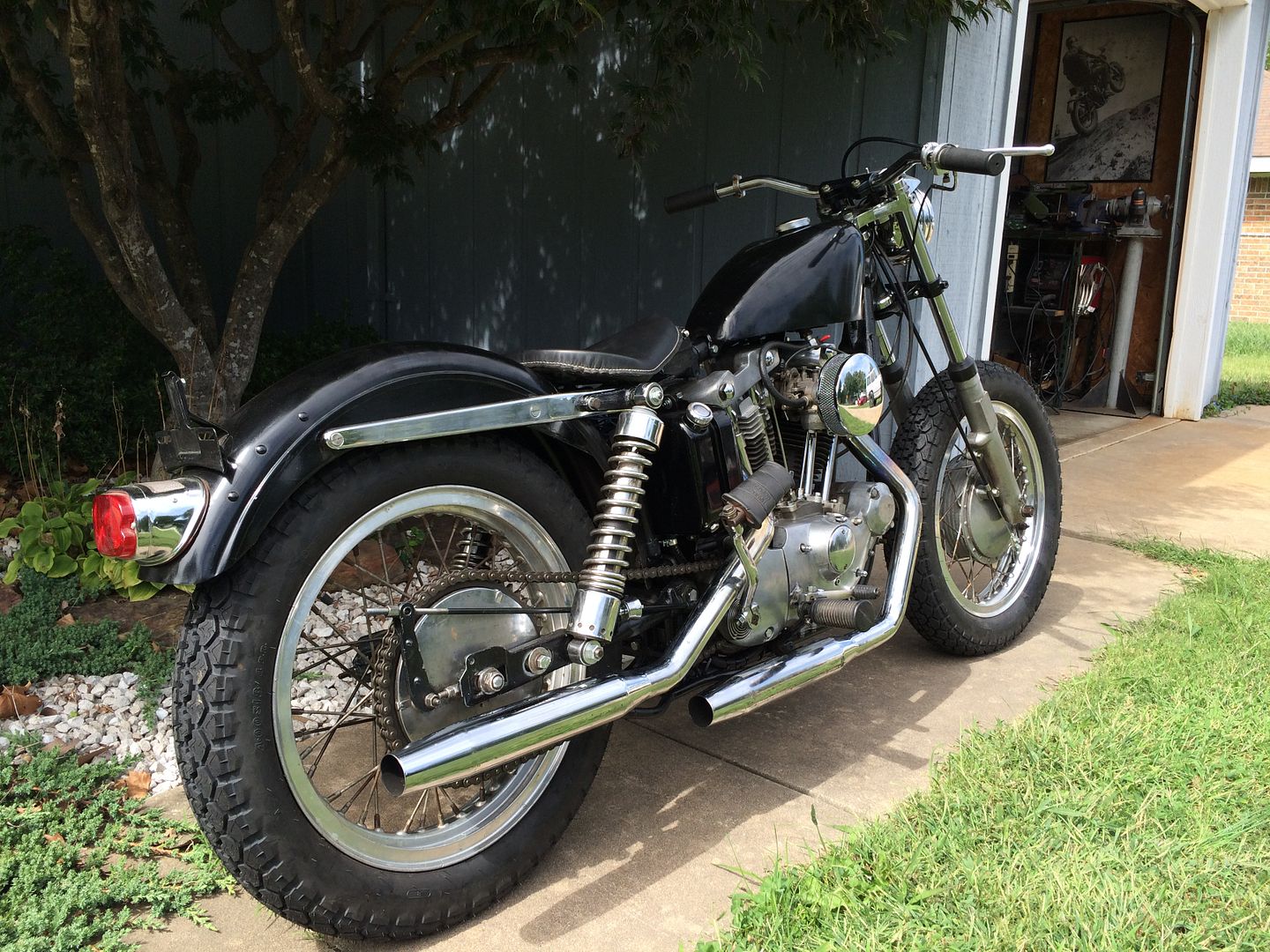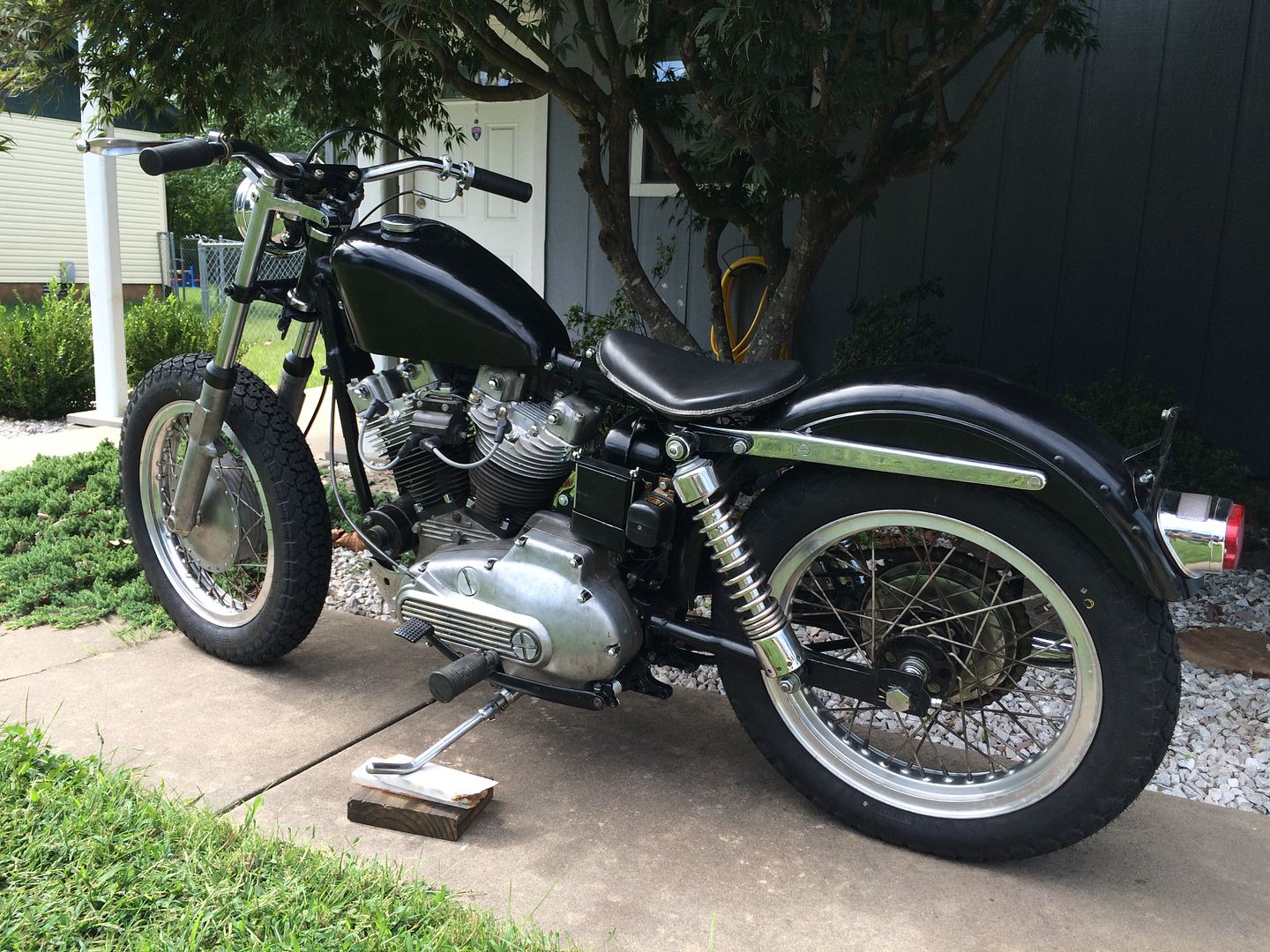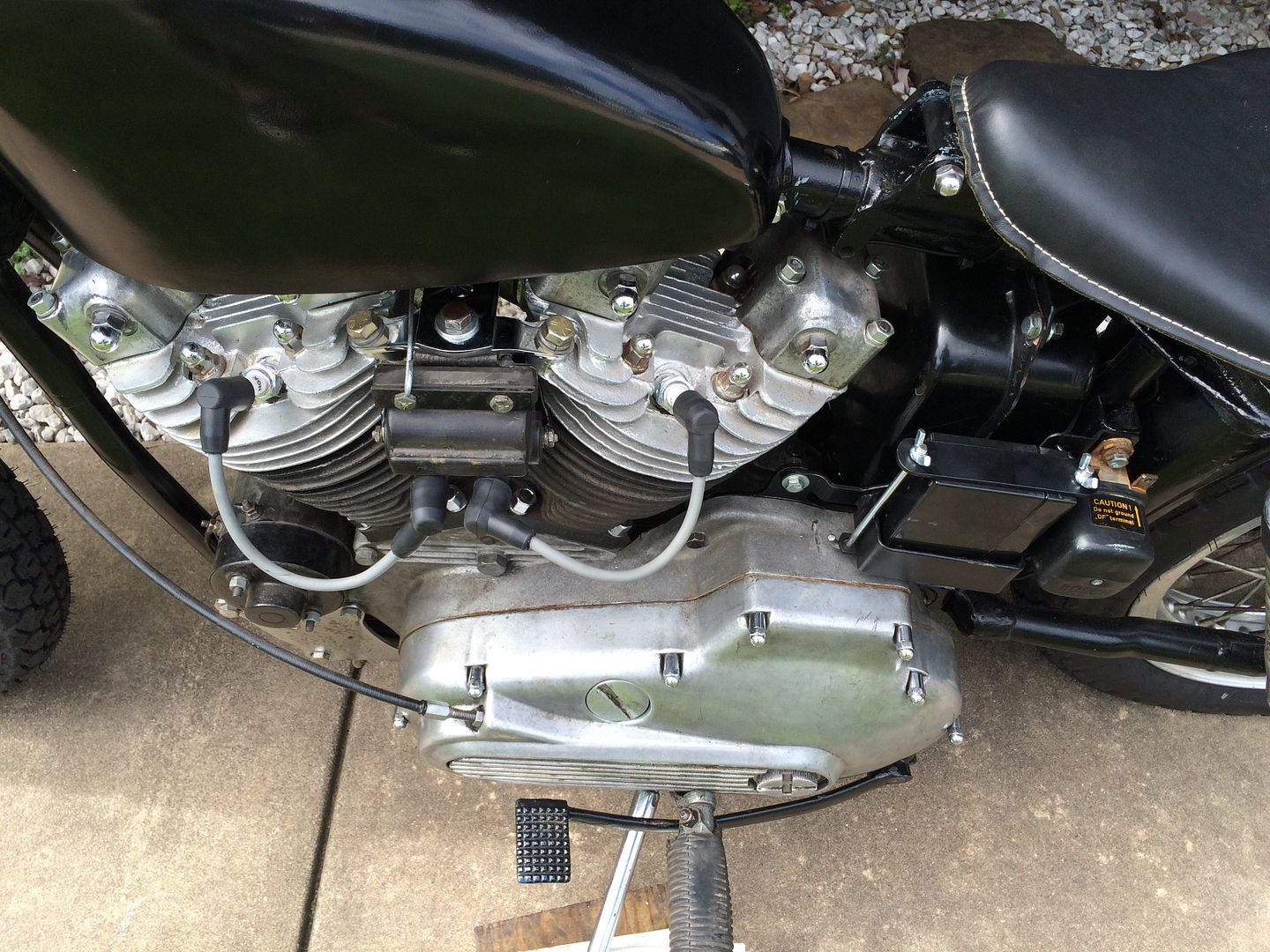 Here's the wiring diagram, but I didn't use fuses for the lights.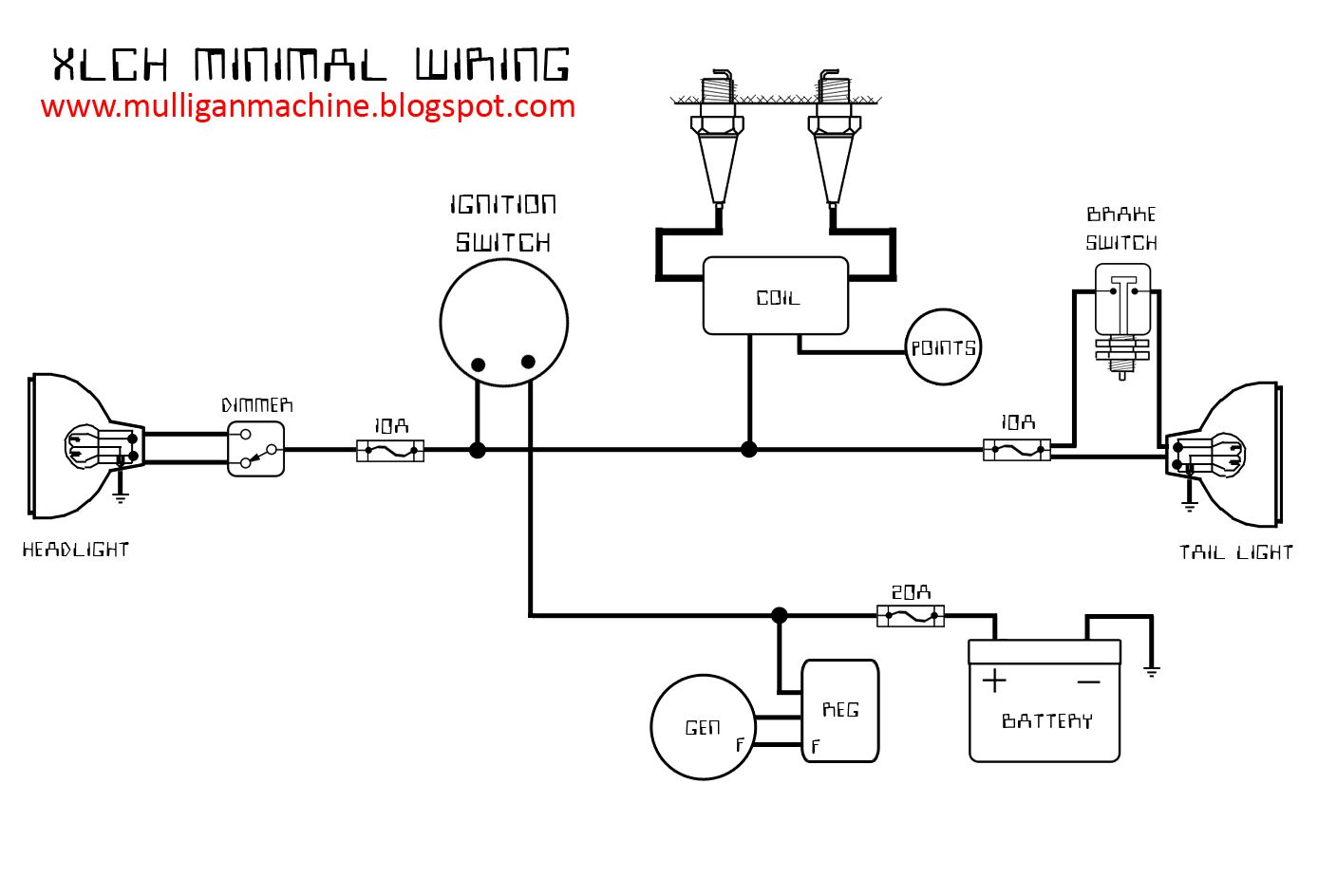 Blew the front head gasket last night putting around the neighborhood. I don't think this bike likes me too much. Going to replace that this evening and hopefully work my way into it's good graces.